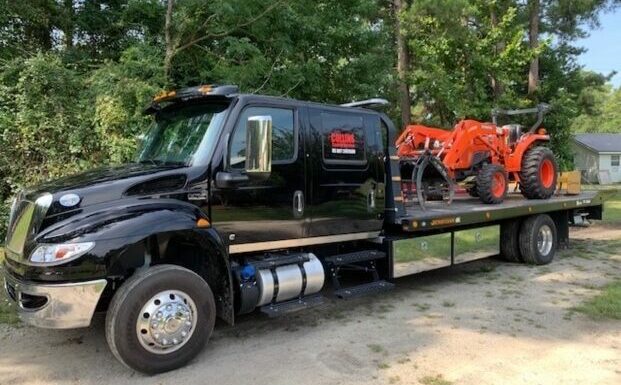 24/7 Towing and Recovery Service.
Roadside Services Include:
Lockout Services
Fuel Delivery
Asset Recovery
Jump Start Services
Winch-out Services
Collision Response
24 Hour Towing
Specialty Towing
Tire Repairs & Changes
Roadside Services & Assistance
Statesboro's #1 Towing and Asset Recovery Service.
Collins Towing and Recovery provides exceptional towing and recovery services to assist in your roadside needs. We are a family owned and operated company whose main goal is customer satisfaction. We pride ourselves in maintaining a personal relationship with our customers, while addressing their vehicular needs.
We know that being stranded alongside a road is extremely troublesome and frightening, but Collins Towing and Recovery is here to help no matter what time of the day. It is our mission to ease the inconvenience by sending help as quickly as possible.
Our towing and recovery experts are ready to come to your assistance 24 hours a day 7 days a week to solve your emergency and ensure your safety at all times.
Our qualified personnel are highly trained and have an abundance of experience dealing with all aspects of vehicular crises. From unlocking car doors, to asset recovery, we can handle all of your towing and recovery needs.
Our reputation as a prompt, dependable, and trustworthy towing service is indisputable. We are the best towing service in Statesboro and we want to be your first and only response when a crisis arises.
Let Collins Towing and Recovery handle all of your towing and asset recovery needs.